In imprejurimi

Bran area, known for its beautiful landscapes, can also be visited by car. This way, you can go where you want much faster. Even in autumn rainy days, the landscape has its unique charm. The autumn is coming, the woods will have spectacular colors, it`s time for walks.

At a distance of 30 minutes driving you can get to Giuvala Gate, the highest point on Rucar-Bran Corridor, in Fundata Village, a village with houses having specific architecture, dispersed on hills. From here you can also head to Fundatica, another village with few houses, nearby the forest limit, or you can go to Podul Dambovitei Village, after another 20 minutes of driving. From this point, you can transit Cheii Valley, passing La Uluce Cave, entering deep inside to Leaota Mountains, or you can go across Dambovicioarei Gaps to Dambovicioara Cave and then Brusturet Lodge.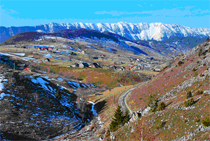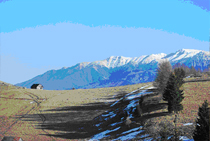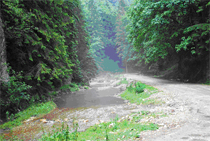 Heading to Moeciu de Jos and then to Pestera, you can visit Pestera cu lilieci ( Bats Cave), Pestera Village and if you have an off-road car, you can go from Pestera Village to Magura, passing nearby Pestera Monastery and then going down to Moeciu or Zarnesti.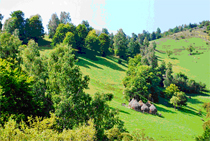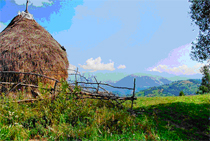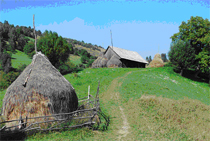 1
2
3
4